Establishment and Support of the Ethiopian Chapter
HPB is starting to see the development of expertise in low to middle income countries. Recently E-AHPBA and IHPBA showed their support for the establishment of the Ethiopian Chapter. Professor Martin Smith the current President of the IHPBA and John Devar the current Chair of the Communications Committee for the E-AHPBA were the respective representatives. The trip included site visits to Black Lion Hospital and St Pauls Hospital in Addis Ababa, plus a site visit to Mekelle University Hospital in the north of the country. There was a strong academic interest noted and a group of young dedicated surgeons are pushing the boundaries with limited resources.
There are a number of subspecialists trained in Ethiopia however advanced skills in terms of minimally invasive surgery and endoscopy need to be established. There were also issues with bringing in consumables to the country and maintaining a constant supply. We also noted that these members experience extreme difficulties in sending money outside of the country meaning that attending congresses and paying member fees is difficult due to government policy. We are working on a different proposal to help these members join our fraternity. We hope that this Chapter will encourage a possible joint venture to establish a regional, East African Chapter, with neighbouring countries like Sudan and Kenya.
The E-AHPBA and the IHPBA remain dedicated to growing the HPB field in Africa and will continue to offer a supporting hand in Ethiopia.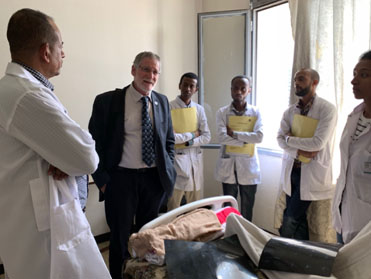 Teaching round at Black Lion Hospital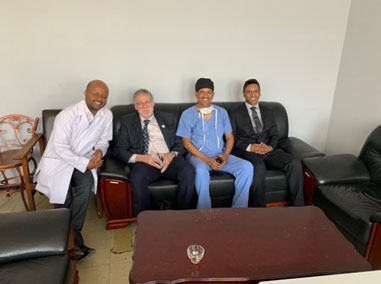 Awaiting theatre cases at Black Lion Hospital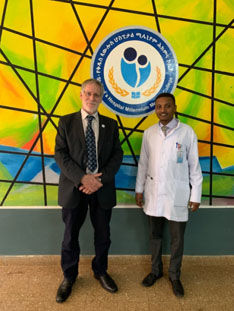 Professor Martin Smith and Dr Wuletaw at St Pauls Hospital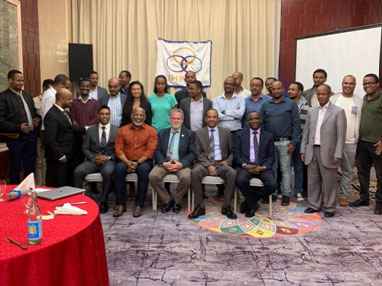 Establishment of the National Ethiopian Chapter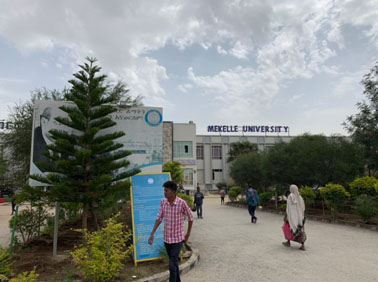 Mekelle University Hospital