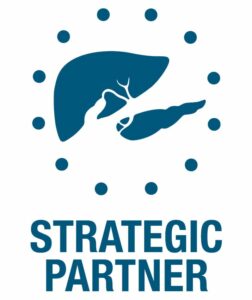 Would you like to become an E-AHPBA Strategic or Educational Partner?
Collaborations with industry and other surgical organisations allow us to continually  improve our education offering and services to members. Becoming an E-AHPBA Partner allows a small number of carefully selected companies the opportunity to work closely with the E-AHPBA on improving education, services and clinical delivery in all aspects of HPB.
During the consultation phase, we will investigate how the E-AHPBA's objectives align with your company's strategic aims. The E-AHPBA will then propose collaborative activities which will form the foundation of your collaboration agreement. This approach allows our collaborators in-depth access to the Association and its leadership. Our collaborations with industry will play a pivotal role in shaping the future direction of the E-AHPBA and how we improve teaching, training and service provisions within the HPB speciality.
Application & Consultation
The E-AHPBA understands that every partnership is unique and that each party must have an in-depth understanding of the other for their relationship to be truly successful.  The E-AHPBA leadership would be delighted to meet with you to discuss your aims and identify key partnership activities.
For more information regarding a Strategic Partnership with the E-AHPBA, please contact carrie@eahpba.org.