E-AHPBA are delighted to organise the following Gold Seal meetings and courses

Course objectives:
Diagnostic and therapeutic steps for patients with biliary tract pathology
Theoretical sessions and questions to the experts on controversial topics
Algorithm-based decision-making in specific clincial scenarios
Overview biliary pathology in preparation for the UEMS-HPB exam
Venue:
Aula, Voldersstraat 9, 9000 Gent, Belgium
Exam:
The course will be followed by the UEMS exam on 30th September 2023. 

Find out more about the exam here.
ALSO AVAILABLE
BLUE SEAL PRE-COURSE
ADVANCED BILIARY SURGERY AND CHOLEDOCHOSCOPY: HANDS-ON
SEP | 26-27 | 2023
For more information  on the pre-course contact: inge.baeke@uzgent.be 

Learning objectives:
perioperative optimization in HPB surgery (with a special focus on enhanced recovery and management of severe postoperative complications)
textbook outcomes
benchmarking
new insights and strategies in liver transplant.
Venue:
Rhone 1, Lyon Congress Center, France
Exam:
UEMS Exam on 9th June 2023 also in Lyon Congress Center. More information here.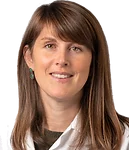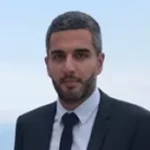 Apply to host a Gold Seal Post Graduate Course:
If you are interested in hosting an E-AHPBA Gold Seal Post Graduate course within your Country please apply here.
Members can apply to host a Gold Seal Educational Course, these would be organised and delivered by the E-AHPBA in partnership with a local organising committee.
Post Graduate courses are designed as preparatory courses towards the UEMS HPB Examination.  The full Post Graduate Course programme is delivered over a two year cycle, four courses in total, covering all elements of the UEMS HPB curriculum.
Current hosting opportunities are available for the topic Bile Duct within the 2021/2023 cycle, alternatively applications in all topics can be considered for future cycles.
We look forward to receiving your application to host a Post Graduate course in due course.
| | | | |
| --- | --- | --- | --- |
| Date | Course Type | Topic | Location |
| 12 November 2021 | Post Graduate | Liver | Zurich, Switzerland |
| 12-13 May 2022 | Post Graduate | Pancreas | London, United Kingdom |
| 29 September 2022 | Post Graduate | Pancreas | Brescia, Italy |
| 28 September 2023 | Post Graduate | Bile Duct | Ghent, Belgium |
Interested in hosting a Gold Seal Post Graduate Course? – Apply Now
Previous E-AHPBA Gold Seal meetings and courses: