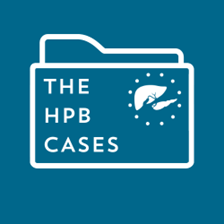 New Webinar Series – The HPB Cases
Introducing "The HPB Cases" – Your Gateway to Cutting-Edge HPB Surgery Insights!
Join us in exploring the dynamic world of HPB (HPB) surgery and register for the ground-breaking webinar series that bridges the gap between trainee expertise and seasoned professionals – "The HPB Cases."
In this innovative series, rising surgical trainees will take the stage to present their most challenging HPB cases. These real-life scenarios will showcase the intricate and complex nature of HPB surgeries, shedding light on the intricacies, nuances, and strategies that make the difference between success and complexity.
But that's not all! Our expert moderators, renowned in the field of HPB surgery, will add their invaluable perspectives to each case. Through lively discussions and debates, they will provide unparalleled insights, sharing their years of experience and wisdom, and helping you grasp the intricacies of HPB surgical decision-making.
"The HPB Cases" is not just a webinar series; it's a transformative learning experience that empowers both trainees and practitioners to stay at the forefront of HPB surgery. Whether you're a novice looking to expand your knowledge or a seasoned surgeon seeking fresh perspectives, "The HPB Cases" hopes to be your go-to resource for HPB Education.
Don't miss this unique opportunity to join us for "The HPB Cases" and elevate your surgical expertise to new heights!
Session 1
The modern management of a patient with colorectal-liver metastases.
Date: 12th October 2023 at 1800 GMT / 1900 CET