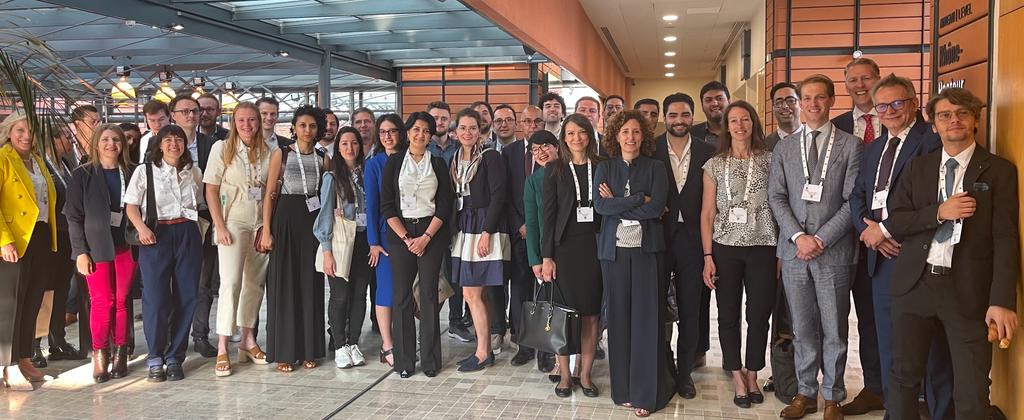 Mentorship Programme Meet Up
Lyon Conference hosted the Mentorship Program kickoff meeting…and it was a success!
It was initially planned to let mentors and mentees meet in person and plan their following activities. The attendance at the meeting was much more than this: the small room was packed with around 40 people including MP Committee, mentors, mentees, and those interested ones who could not enter this first pilot edition.
We firstly presented the results of this initial experience: out of 107 applications for mentees, 47 (44%) were eligible for matching with the mentors who accepted our direct invite (100%). We received 8 extra candidacies for Mentors by senior HPB surgeons aiming to give their contribution to next editions of MP. The matching process was made looking at region of origin, gender, HPB fields, specific aims. Final pairing resulted in 14 Countries involved, M/F ratio was 12/8 and mean age of 36 years old and 44 years old for mentees and mentors respectively.
All mentors and mentees attended training delivered by a professional company that was highly rated and, even if it was difficult to combine it with the busy life of surgeons, we still believe it is necessary to have a structured approach to make this opportunity as fruitful as possible. After this brief introduction to the programme, we left the audience free time to Q&A. Guidance, Networking and Research were the most highlighted needs.
Our general feeling, given the high number of requests, is that there is a strong need for guidance in a complex field as HPB surgery and E-AHPBA is playing a relevant role in filling the gap.
We are now looking forward to the initial results from the 6 month feedback questionnaire which are expected by this September!