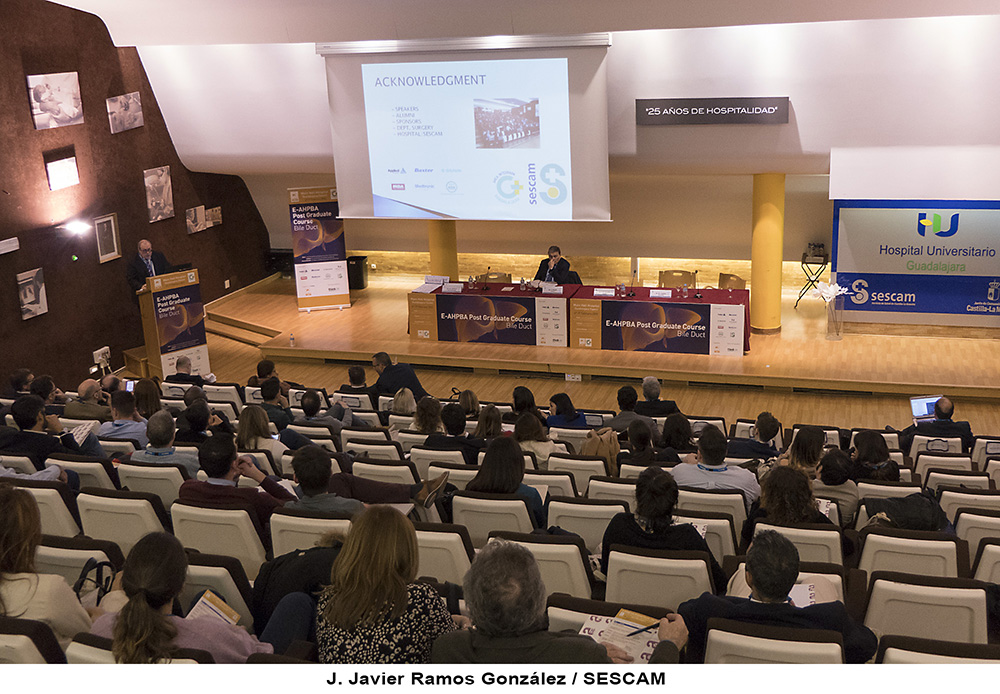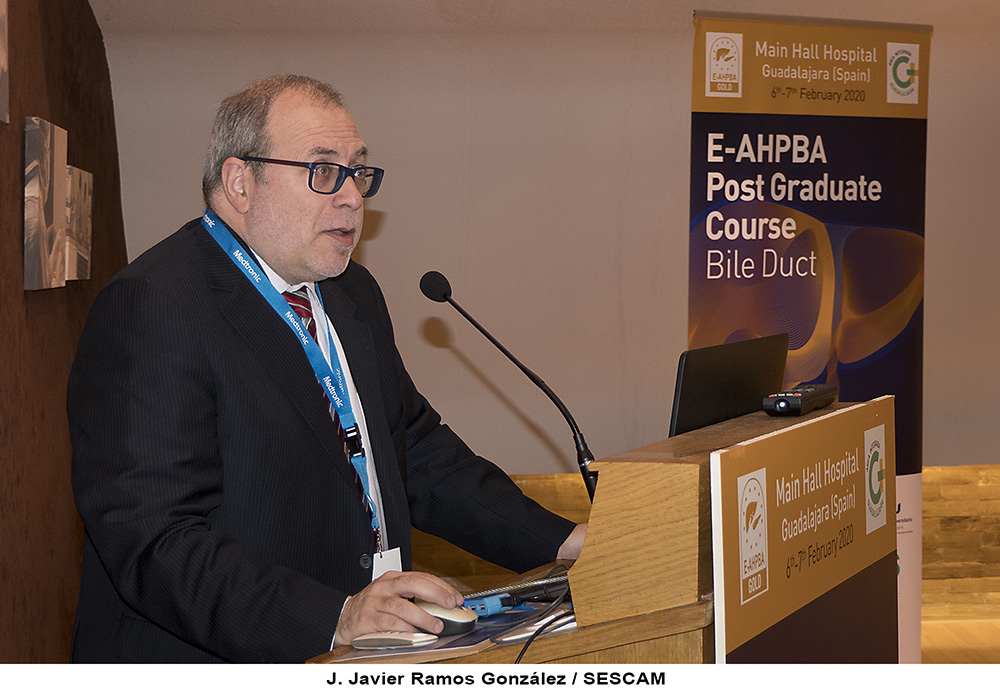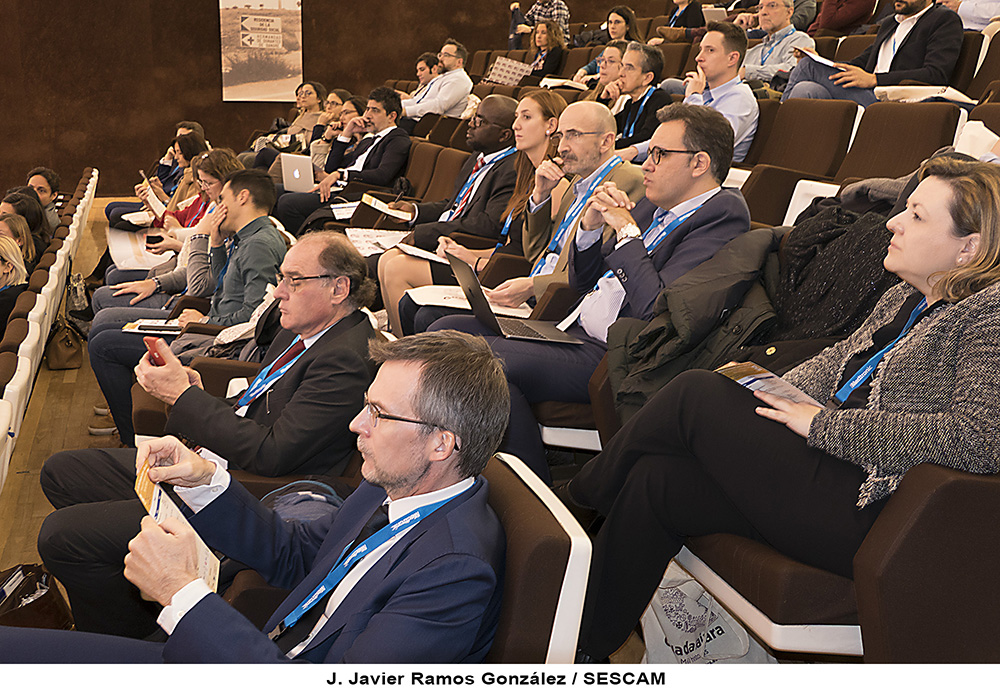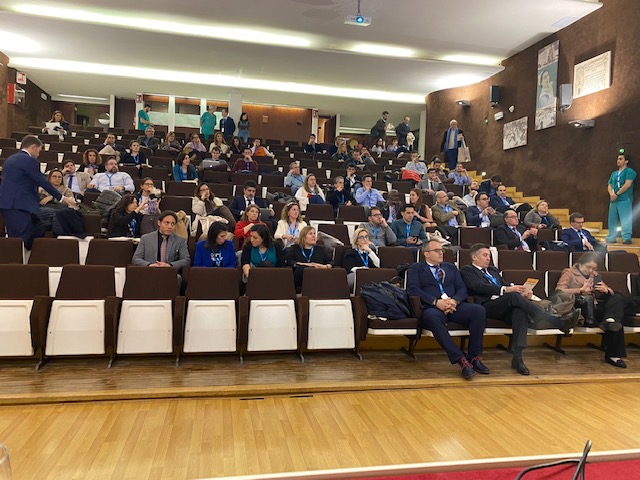 Dear E-AHPBA members,
On the 6th and 7th February 2020, the E-AHPBA Gold Seal Postgraduate Course on Bile Duct Cancer took place in Guadalajara, Spain. We had the pleasure of welcoming 75 delegates and I extend a special thanks to all the participants who travelled to attend this course and honoured us with their presence. I hope the course lived up to their expectations.
The scientific level of the course was excellent thanks to the extraordinary speakers. We were delighted to host 14 national and international speakers, including the E-AHPBA President,Professor Kevin Conlon, Scientific & Research Committee Chair Professor Mickael Lesurtel, Professor Michelle De Oliveira-President of the UEMS Exam Board and many other esteemed colleagues.
The programme itself combined great teaching around the latest developments in HPB surgery, defining which are the correct practices that every HPB surgeon should know and even training in clinical management. There was a special presentation dedicated to Benchmarking in HPB surgery given by Professor Pierre Clavien.
The Program me was also was designed to complement the agenda of the UEMS HPB Examination and as such, an exam was successfully run on the 8th of February immediately following the course. The overall purpose of the E-AHPBA Gold Seal Courses is to prepare candidate for the UEMS HPB Examination by covering all main syllabus topics: Pancreas, Liver and Bile Duct.
Overall the course was a huge success and I would like to thank E-AHPBA for their confidence in allowing me to organise this Post Graduate Course. We sincerely hope that all delegates and faculty enjoyed it and we look forward to welcoming you back to Spain for E-AHPBA 2021 in Bilbao. Please enjoy some image of the course below.
Best wishes,
JM Ramia
President of Spanish Chapter of IHPBA