International Outreach – E-AHPBA interaction with Argentinian HPB Association
The Argentine Chapter of the International Hepato-Pancreato-Biliary Association (CA-IHPBA) under the Presidency and guidance of Professor Octavio Gil and working in conjunction with the Americas Hepatobiliary Association (AHPBA) organised their international congress in the ancient and historic Argentine city of Cordoba from 25th-27th April 2018.
In addition to a strong presence from the AHPBA (led by AHPBA President Chuck Vollmer) there was a particularly strong representation from the E-AHPBA. Our President Professor Christos Dervenis supported by Professor Ajith Siriwardena and Professor Alejandro Serrablo from Bilbao led a group to Argentina with the aim to foster links between the E-AHPBA and other national and regional organisations.
This aim was achieved successfully. The CA-IHPBA meeting had an excellent and comprehensive programme with input from Professors Oscar Imventarza and Javier Lendoire. The programme covered all aspects of HPB from gallstone disease to transplantation and was delivered to a very high standard. Simultaneous translation from Spanish to English (and vice versa) allowed all to participate.
This type of interaction between the E-AHPBA leaders and other regional, national organisations is mutually beneficial not only to the E-AHPBA but to our partners. In addition to themed lectures there were opportunities for small group discussions with young surgeons and to advise them about the opportunities for gaining experience in European HPB centers of excellence.
Finally, in this World Cup year, we should not forget how passionate Argentinians are about their football teams. Octavio Gil is a loyal supporter of his local team Talleres de Cordoba. The E-AHPBA contingent was impressed by his devotion to his team. However there seemed to be a suspicion that Professors Imventara and Lendoire had imbued Professor Dervenis and Siriwardena with a love for Boca Juniors.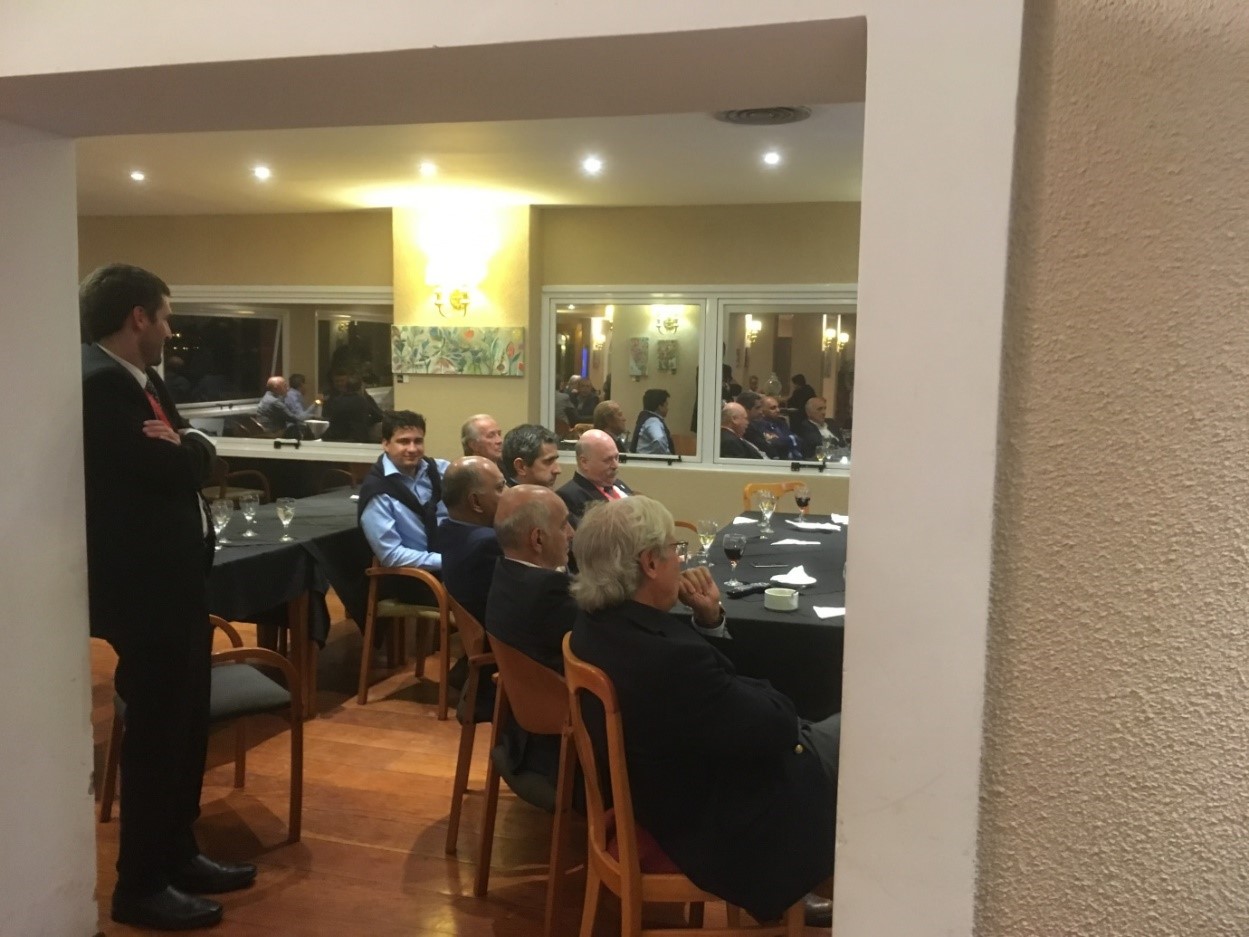 Report by
Ajith Siriwardena MD FRCS
E-AHPBA 2019 Programme Committee Chair