Summary of recent Post Graduate Course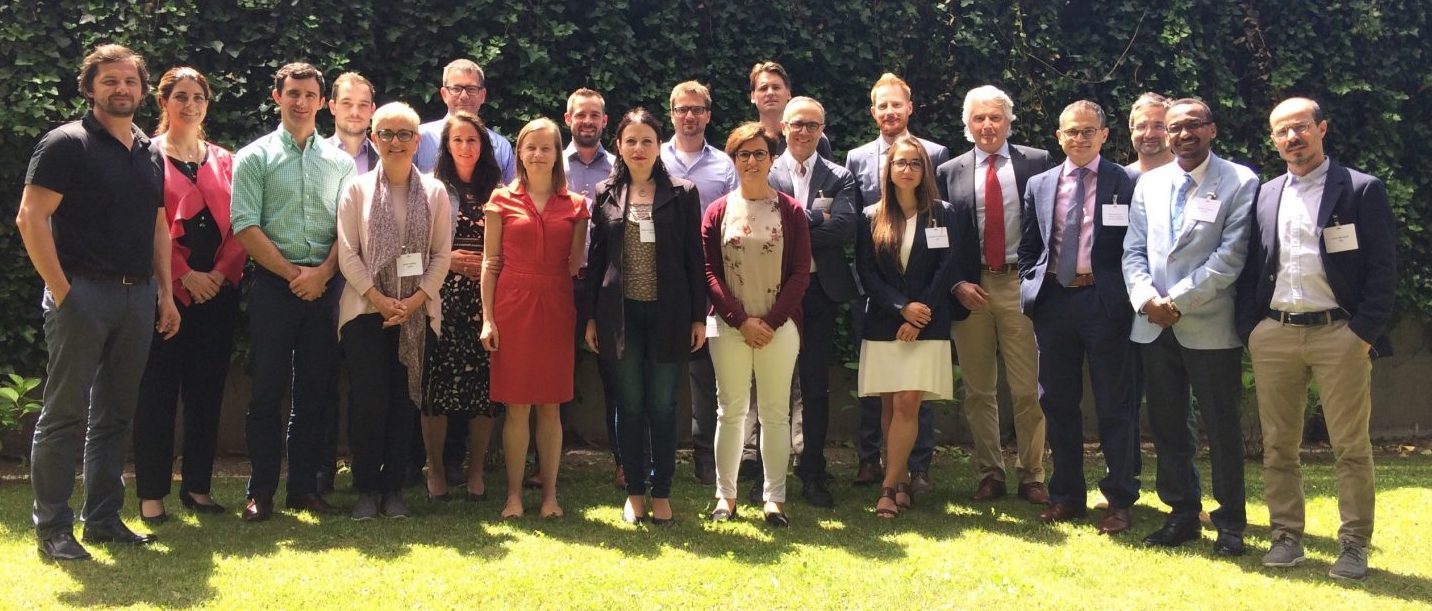 Dear members of E-AHPBA,
End of May this year, Mr Kito Fusai from the Royal Free London and I had the pleasure to organise the first Gold Course on liver malignancies under the auspices of E-AHPBA. This course was especially dedicated for fellows and trainees in HPB surgery, preparing for the UEMS exam, it was the first of its kind – with hopefully more to come. This was clearly envisioned by the educational committee of our society.
To get the maximum effect for our participants, we chose a 2 half-a-day intensive schedule with presentations covering all aspects of liver malignancies according to the UEMS syllabus. The idea behind this plan was furthermore, to provide the opportunity for day travelling, as leave days from work are nowadays harder to get. Low course fees and a well negotiated package with the conference hotel in Innsbruck kept the financial expenses low. We were happy to welcome 16 participants from 10 nations, including Australia and Sudan – this is a great success!
All our invited expert speakers were really enthusiastic to deliver state of the art knowledge and share their personal experiences from clinical practice.
Besides a local team from Innsbruck covering hepatology, radiology and intervention, intensive care and anaesthesia, pathology and oncology, 3 international experts and renowned members of our society shared their great experience with us.
Prof. Hauke Lang from Mainz presented different ways of resection techniques and vascular control strategies, showing impressive and very educational videos. He furthermore updated us with surgical outcomes of cholangicarcinoma, one of his main clinical and scientific interests. Prof. Luca Aldrighetti from Milan, a well-known leader in laparoscopic liver surgery, talked about newest developments in hepatocellular carcinoma treatments, clearly pointing out the important role of surgery, especially the minimal invasive approach. Mr Mike Silva from Oxford, one of the major HPB centers in the UK, shared his experiences with neuroendocrine tumours and the different ways to deal with complications after liver surgery. Prof. Schneeberger from our team in Innsbruck, who is currently president of ESOT, talked about newest developments in liver transplantation, a great talk leading to sophisticated discussions. Our social dinner and get together was highlighted by a great and inspiring presentation of Prof. Raimund Margreiter, a pioneer in transplantation, which was really well appreciated. A special thanks for that!
I would like to take this opportunity to thank all participants for their fantastic contribution, major interest and also valuable feedback. There is clearly a mandate for us to further develop this way of activities amongst our members. I would also like to thank all speakers for their great contribution, all of them agreed to provide their presentations as pdf files for further study and repeat learning. Let me also say a special thanks to my co-chair and co-organiser – Prof Kito Fusai. We had several phone calls and mails late at night to get this course running, it was extremely pleasant working with him – thanks Kito!
And last but not least, I would like to say a huge "Thanks" to Carol Nicol for all her fantastic and valuable work in organising this great meeting, I really enjoyed it.
Please stay in touch with us and watch out for the next courses! I hopefully see you all soon in Geneva this September!
Sincerely yours
Stefan Stättner
Post Graduate Course Chair