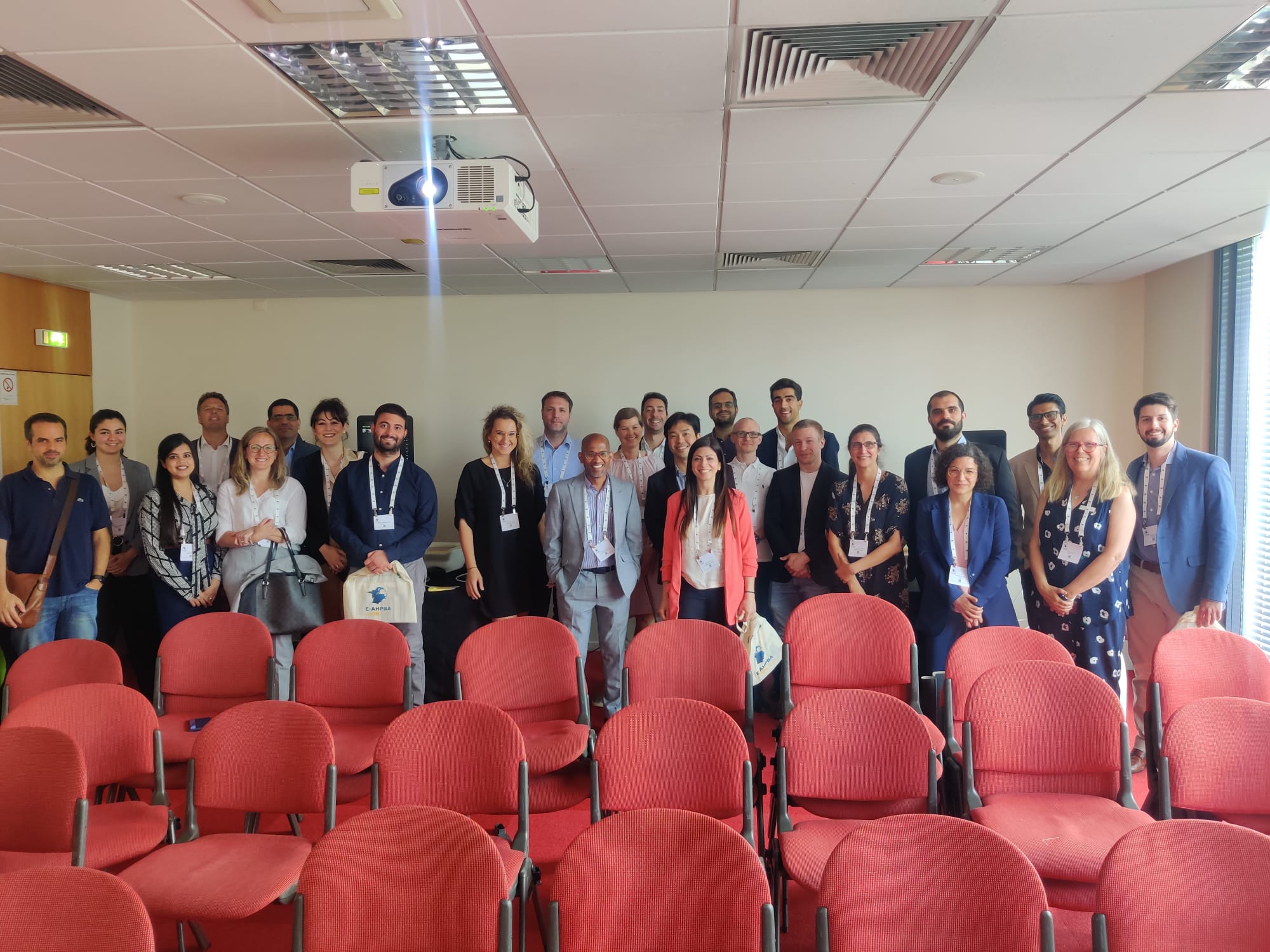 E-AHPBA Intraoperative Ultrasound Liver Workshop
The inaugural E-AHPBA (European-African Hepato-Pancreato-Biliary Association) IOUS (Intraoperative Ultrasound) Liver Workshop, conducted recently, was a resounding success with the participation of 40 enthusiastic delegates. The workshop delved into a comprehensive exploration of topics related to liver and biliary system anatomy, the nuanced characteristics of various liver pathologies observable through IOUS, the precise technique of performing IOUS, and the pivotal role IOUS plays in the field of Hepato-Pancreato-Biliary (HPB) Surgery.
Led by the accomplished surgeon Somaiah Aroori, the workshop commenced with an in-depth analysis of normal and abnormal sono-anatomy of the liver. Participants were then introduced to diverse liver pathologies' rich array of IOUS characteristics, enabling them to interpret and diagnose these conditions effectively during surgical procedures.
The technique of IOUS, a critical skill for modern HPB surgeons, was thoroughly explained during the workshop. Attendees gained insights into the optimal practices for performing IOUS, ensuring accurate results and informed decision-making. The workshop underscored the integral role that IOUS plays in enhancing surgical precision and patient outcomes, emphasizing its significance in planning and executing complex HPB surgeries.
A highlight of the event was the immersive, hands-on training session, spanning two hours, where participants had the opportunity to put theory into practice using an exceptional variable liver model designed for IOUS. This practical segment provided invaluable experience, enabling attendees to refine their IOUS skills under the guidance of experts.
In conclusion, the First E-AHPBA IOUS Liver Workshop marked a significant step forward in fostering expertise in intraoperative ultrasound within the HPB surgical community. With comprehensive liver and biliary system anatomy coverage, IOUS characteristics of pathologies, technique guidance, and hands-on training, participants were left with enhanced skills and knowledge. The workshop's success and impact are a testament to its organisers' dedication, its leader's expertise, and its sponsor's commitment.